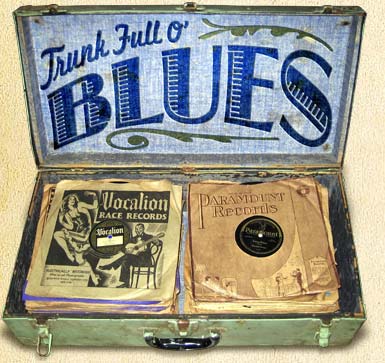 Like a time capsule, this small steamer trunk sat unopened for decades in a trailer park off Poole Road on the east side of Raleigh, North Carolina. Its contents, about one hundred 78 rpm records, still in their original paper sleeves, represent some of the greatest blues artists active during the Great Depression.
The records were bought new in the 1930s by an African-American couple living in Granville County, NC, adjacent to Durham County, the epicenter of blues activity in the Carolinas. As their young daughter grew to love the blues, she assumed possession of the record collection and added to it. Her favorite bluesman was Blind Boy Fuller, an artist she knew and saw perform at local juke joints and house parties. She also owned discs by other Durham luminaries like Floyd "Dipper Boy" Council and Bull City Red. Many of the sleeves were stamped with the names of area record vendors such as the Carolina Music Shop of Chapel Hill and United Dollar Store of Durham, a business then operated by Blind Boy Fuller's manager, J.B. Long.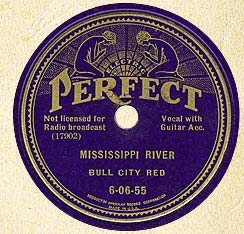 A true blues connoisseur, this woman treasured her records and kept the collection intact through the years, until finally it was packed away and passed on to the next generation. The steamer trunk went to her oldest child, a son, who kept it stored in the back room of his Raleigh mobile home. There the records languished until the summer of 2007 when the son cleaned house, getting ready for a move to an assisted living facility. A telephone tip and subsequent negotiations led to the acquisition of the collection by Marshall Wyatt of Old Hat Records.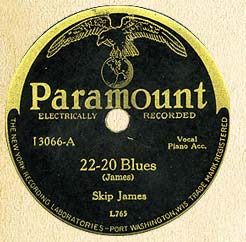 The collection includes outstanding records by St. Louis bluesman Charley Jordan, Atlanta's Buddy Moss, "Guitar Wizard" Tampa Red, Memphis Minnie, Bessie Jackson, Leroy Carr & Scrapper Blackwell, Casey Bill, Georgia Tom, and the jug band duo of Daddy Stovepipe & Mississippi Sarah, to name just a few.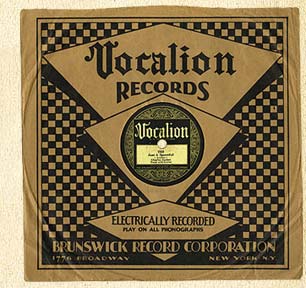 These discs were originally issued on Perfect, Vocalion, Bluebird, and Decca, labels that adapted their marketing strategies in order to survive the Depression. Paramount Records, on the other hand, failed to adapt and went bust in 1933. Included here are tracks from the tail end of Paramount's production, the 13000 series, records of exceeding rarity. Skip James' "22-20 Blues" of 1931 is an eccentric piano masterpiece, and the Mississippi Sheiks' 1932 version of "New Stop And Listen" is arguably their greatest recording. "Boodle De Bum Bum" by the obscure Ben Curry is only the third known copy of this disc to emerge, and its condition surpasses that of the other two. The trunk's rarest yield was a unique copy of Paramount 13123 by guitar ace Blind Blake, a record unknown to collectors until now.
CLICK HERE to read more about the newly-discovered
Blind Blake record and hear samples!